Wreck Diving On Vancouver Island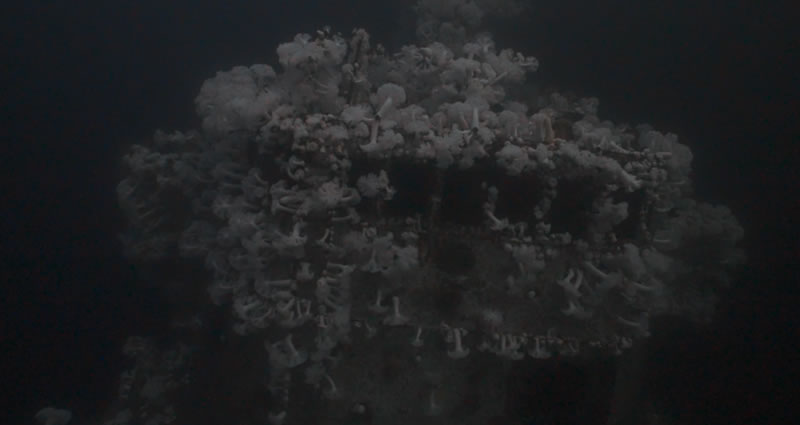 Have you ever wanted to explore a sunken ship? Wreck diving is a popular activity for scuba divers, and there are many interesting wrecks to choose from on Vancouver Island. In this blog post, we'll take a look at some of the best wreck dives on Vancouver Island. Whether you're a beginner or an experienced diver, you're sure to find an intriguing dive site to suit your level. So let's dive in!
Why Vancouver Island is a great place for wreck diving
When you think of Vancouver Island, world-class wreck diving might not be one of the first things that springs to mind.  The wreck diving on vancouver island might not be well known but it's most certainly world class!
Thanks to the Artificial Reef Society of BC and their group of passionate volunteers there are numerous artificial reefs off the coast of Vancouver Island.  There are a few natural wrecks to dive on too.  If cold water wreck diving is on your bucket list, the wreck diving on Vancouver Island should be at the top of that list.
The best part about wreck diving on Vancouver Island is that these amazing wrecks are all easily accessible, some from shore, and others require a boat ride with one of the many dive charter companies located here.
Vancouver Island in itself is a world class tourist destination for outdoor enthusiasts.  The Island offers many amenities for a traveling diver such as ample accommodations, numerous dive shops, amazing food, a rich culture, and some amazing attractions to keep you busy when you're not underwater.  If you're a scuba diver and you're planning a trip to Vancouver Island, you're not going to want to miss out on the fantastic wreck diving the Island has to offer.
What type of wrecks you can find around Vancouver Island
There are a variety of wrecks surrounding Vancouver Island.  Some of the most notable would be the HMCS Cape Breton, the HMCS Saskatchewan, the HMCS Mackenzie, the HMCS Columbia, the Migrant Wreck, and the Rivtow Lion.  There is even a sunken Boeing 737 airplane that was sunk as an artificial reef that makes for a truly unique wreck dive.
The majority of the wreck diving on Vancouver Island is artificial reefs, purposely sunk as habitats for the abundance of different marine life we have here.  Wreck diving on Vancouver Island is about as good as it gets for cold water diving.
The Best Wreck Diving On Vancouver Island
The Wreck Of The HMCS Saskatchewan
Subscribe to our YouTube Channel
The HMCS Saskatchewan is an artificial reef that was sunk in June of 1997 off the coast of Nanaimo, BC.   It was the second Mackenzie class destroyer escort to enter service for the Royal Canadian Navy.  She was commissioned at the Esquimalt Yarrows Ltd., Feb 16th 1963.
The Saskatchewan measures 111 meters (366 feet) in length with a beam (width) of 42 feet and she weighs approximately 2900 tons.  She lies in about 130 feet of water with the bridge at about 65 feet deep and the fore and aft decks approximately 85-95 feet depending on the tides.
This wreck is a shining example of the potential of artificial reefs.  She's been down there now for over 25 years and the amount of life on the ship is impressive.  This is probably the most popular wreck dive on the Island.
There is abundant fish species, including some monster Cabezon, Lingcod, and Rockfish.  There are many species of invertebrates including plumose anemones, cloud sponges, nudibranchs, feather stars, and more.
With its sheer size and numerous interesting features, the HMCS Saskatchewan offers divers plenty of opportunities for exploration and discovery while experiencing Canada's maritime history up close and personal at the same time.  For the experienced and certified wreck diver the Saskatchewan has been setup with wreck penetration in mind with numerous entry and exit points throughout the ship.
If wreck diving on Vancouver Island is on your list of things to do then the HMCS Saskatchewan is a dive you don't want to miss.
Who Can Take You To The HMCS Saskatchewan?
The Wreck Of The HMCS Cape Breton
The HMCS Cape Breton started it's life as the "HMS Flamborough Head" when it was first launched in at the Burrard Drydock facility in North Vancouver, BC. in 1945. The Flamborough Head one of several ships that was intended to operate with the British Pacific Fleet in the war against Japan during World War II.
The ship remained was in active service with the British Pacific Fleet until 1952 when it was purchased by the Royal Canadian Navy. The ship was then commissioned as Cape Breton at Halifax on January 31, 1953.
Fast forward a few decades, the Cape Breton no longer in service and looking to be scraped, it was purchased by the artificial reef society of BC.  On October 20, 2001 the Cape Breton was sunk just off the coast of Nanaimo, BC in 140 feet of water.  It lies just a short distance away from the HMCS Saskatchewan.
The engine room is a popular destination on the ship for those divers with their advanced open water and wreck certifications.  Divers who don't feel comfortable with wreck penetration will find there is much to see swimming around the exterior of the ship.
The Cape Breton is the second largest artificial reef in the world after the Speigel Grove in Florida.  The Cape Breton has an abundance of marine life including many species of rockfish and invertebrates.
Who Can Take You To The HMCS Cape Breton?
The Wreck Of The HMCS Mackenzie
The HMCS Mackenzie artificial reef is one of the older artificial reefs off Vancouver Island.  Located near Isle-de-Lis and Gooch Island in the Georgia Straight (Salish Sea) which is near the town of Sidney, BC.  This impressive vessel was sunk September 16th 1995.  She was a Mackenzie-class destroyer that served in the Royal Canadian Navy from 1962 up until 1993.  It was purchased by the artificial reef society of BC in 1995 and sunk later that same year.
The HMCS Mackenzie is 366 feet (112m) long with a beam (width) of 42 feet (13m).  She rests in about 100 feet of water depending on the tide.  Much of the wreck including the bow and deck guns, superstructure, radar mast, and exhaust stacks, is around or above the 60 foot mark.  This makes it accessible to open water certified divers when the conditions are right.  For the advanced open water diver there is a total of 5 decks with access portals cut into the ship throughout for easy access.
The HMCS Mackenzie can pose some specific challenges to divers, mainly being that it is an area that can be exposed to strong currents during certain tides.  Hiring a local dive charter that services the HMCS Mackenzie and is familiar with the tides and currents is highly recommended.
Diving on the HMCS Mackenzie, you'll get to witness plenty of marine life.  Being down for over 25 years, it has created an ideal habitat a variety of rockfish including lingcod, cabezon, quill backs, greenling, and more.  It is also home to a plethora of invertebrates such as very large plumose anemone, feather stars, nudibranchs, and more.
Who Can Take You To The HMCS Mackenzie?
The Wreck Of The Rivtow Lion
The Rivtow Lion started her life on the seas 1940 originally named the H.M.S Prudent.  She spent many years in service by the British where it was used as a support vessel in the North Atlantic.  It was tasked mainly with towing ships back to port that had been damaged by torpedoes.  In 1964 she was renamed to the H.M.S Cautious and then in 1974 was acquired by Rivtow Marine Industries of Vancouver, BC and renamed to the Rivtow Lion.  She spent the rest of her life as a tug mainly pulling log barges.
The Nanaimo Dive Association purchased the Rivtow Lion in 2002 and prepared the vessel for her eventual sinking in 2005 just inside Departure Bay in Nanaimo.
The Rivtow is the perfect wreck dive for beginners, or divers who only have their open water certification.  The bottom of the wreck lies in about 80-90 feet of water depending on the tides.
The entire ship has abundant plumose anemone, but the largest and most densely packed are found on the lower portion of the port side and towards the stern and prop/rudder. Much of the starboard side is covered with sea vase tunicates.  There are various species of rockfish all over the ship.  One of the favorites for divers are the abundance of mosshead warbonnets hiding in some of the cracks and port holes.
Nanaimo Dive Outfitters is one of the local dive shops in Nanaimo and every Halloween they decorate the Rivtow for their annual Halloween night dive.  It's a favorite among long divers and always makes for a fun dive!
Whether you're an experienced diver or just starting out, the Rivtow Lion artificial reef is a great introduction to wreck diving on Vancouver Island and offers a great dive experience.
Who Can Take You To The Rivtow Lion?
Nanaimo Dive Outfitters offers regular dive charters to the Rivtow Lion and it's just a quick 5 minute boat ride from the launch.
The Wreck Of The HMCS Columbia
The HMCS Columbia artificial reef near Campbell River is an incredible dive destination that offers a unique and exciting experience for any diver. Located off the coast of British Columbia, this impressive shipwreck was once part of the Canadian Navy's fleet.
The HMCS Columbia was originally commissioned in 1959, and served as a warship until being decommissioned in 1974.  It was eventually purchased by the Artificial Reef Society of BC.  The Columbia was sunk in 1996 on the inside of Maud Island, near Campbell River, BC.
Measuring an impressive 366 feet long with a beam of 42 feet (width), this destroyer-escort class vessel has become a popular dive site among recreational divers due to its size, accessibility, and the many fascinating underwater features it has to offer.
The HMCS Columbia is now home to a variety of marine life including large cabezon, large lingcod, quillback rockfish, greenling, and many different species of invertebrates.
Who Can Take You To The HMCS Columbia?
The Wreck Of The G.B. Church
The Wreck of the G.B. Church is a popular dive site located in the Princess Margaret Marine Park, just off Portland Island, near Sidney, BC, which is on the southern end of Vancouver Island.
The G.B. started life in Goole, England in 1943 and served in the second world war as a supply ship for the allied forces in Europe.  When the war was over the ship found it's way over to British Columbia and was used to haul explosives around the province.
The G.B. Church was actually the Artificial Reef Society of BC's first artificial reef project started back in 1989.  After years of planning and getting the ship ready for it's eventual home on the bottom of the sea.  The ship was eventually sunk August 11th, 1991 and lies in approximately 85' feet of water.  The main deck is roughly 50 feet deep depending on the tides so it's a very accessible wreck for a newer diver.
For the more advanced divers with a wreck certification there is ample access holes and entry points to explore the internals of the ship.  The G.B. Church is home to an abundance of marine life including rockfish, ling cod, octopus, wolf eels, all kinds of invertebrates, and more.
Who Can Take You To The G.B. Church?
The China Creek Marina Migrant Wreck
The China Creek Migrant Wreck is a dive site located in the Port Alberni Inlet on Vancouver Island, British Columbia, Canada. This wreck is a former migrant ship that was one of four ships apprehended off the BC coast back in 1999.  It was cleaned up and sunk by the artificial reef society of BC in 2001.
There are actually two ships located here but one of them began to slide further down the slope when it hit the sandy bottom and now it lies too deep for recreational divers to reach.
The ship that is left sits in about 75 feet of water.  This is one of the few wreck dives on Vancouver Island that can actually be accessed from shore but the access is on private property at the China Creek Marina and Campground.  It's open seasonally and they do encourage divers to come and camp or use their day-use area to access the water.  Camp sites #50 through to #58 are all in the best location for camping and accessing the wreck with site #55 being the best out of all of them.
The migrant wreck has become home to a wide variety of marine life such as rockfish, very large lingcod, cloud sponges, plumose anemone, and more.  If you're in the area it's definitely a good dive.
There are no charter boats actively taking divers to this wreck but some of the dive shops due occasionally organize group dives here.  It's best to phone a local dive shop to inquire.
737 Airplane Artificial Reef In Chemainus
Wreck diving on Vancouver Island isn't just about sunken ships.  The 737 Airplane Artificial Reef located near Chemanius, British Columbia is an incredible dive site for experienced divers.
The plane itself is a Boeing 737-200C, with a fuselage length of approximately 100 feet and a wingspan of approximately 100 feet.  The aircraft was taken out of service when it was retired by Air Canada due to structural issues that deemed it no longer airworthy.  They stripped all usable components off the airframe and then it was donated to the Artificial Reef Society of BC.
This unique wreck was sunk in January 14th, 2006 and has created a very unique diving opportunity in the area.
Now, the 737 is supported by a few large support tripods that have it propped up about 11 feet off the bottom of the ocean floor.  The bottom is roughly 80-90 feet depending on tides and the fuselage is around the 70 foot deep mark.
The plane is essentially a giant open tube now, all the glass is removed, the doors are removed, all of the seating is gone.  It's just the airframe.  You can swim through the length of the fuselage and the cockpit is always a popular spot for taking photos of your buddy pretending to fly the plane.  It's certainly an impressive sight underwater.
There is an abundance of invertebrate life on the 737 including many large plumose anemones all along the fuselage, along the wings, and the tail section.  It definitely makes for some really cool photos.
Who Can Take You To The 737 Artificial Reef?
It's important to note there are no dive charters located in Chemainus.  Typically charters are organized when there is enough interest to fill a boat as the logistics to get a large dive boat into the area isn't always easy, especially since their home ports are some distance away.  Call the dive shops for more information.
The Chemainus Drydock Wrecks
The Drydock Wreck near Chemainus, British Columbia is an incredible dive site that provides a unique underwater experience for divers. The wreck consists of a large steel-hulled barge which was originally used to transport goods and materials to the area in the late 19th century. This vessel was eventually retired in 1946 and scuttled in 1950, where it now sits at a depth of 18m (59ft).
This wreck site has become home to a wide variety of marine life such as crabs, rockfish, lingcod, octopuses and even some rare species like Horned Puffins or Tufted Puffins which can be spotted near the wreck during certain times of year. The drydock features plenty of access points for divers who are looking to explore its depths; its stern section remains largely intact and offers plenty of natural crevices for divers to swim through.
The Drydock Wreck is known amongst experienced divers as one of the most exhilarating dives in British Columbia; its depth ranges from 10m (32ft) at its shallowest point to 40m (131ft) at its deepest point - making it ideal for deep diving enthusiasts who are looking for something truly unique underwater. Its crystal clear waters also provide excellent visibility which makes it possible to observe even the smallest details of marine life living on or near this amazing shipwreck - providing plenty of opportunities for both experienced divers and amateur photographers alike!
In addition to its vast array marine life, the Drydock Wreck also contains plenty historic artifacts from its years as a cargo steamer. These artifacts include various pieces machinery, shipping crates and even bottles that have been preserved by the saltwater over time - further adding to its allure as an exciting dive site!
All-in-all, the Drydock Wreck near Chemainus is an incredible dive destination that offers something truly unique underwater! From observing the diverse array marine life that call this wreck home to exploring the many historical artifacts contained within - each visit here will undoubtedly leave you with some great memories and photographs from your underwater adventures!
How To Get Started With Wreck Diving on Vancouver Island
If you've always wanted to explore some of the wrecks along the coast of Vancouver Island, then there are a few things you're going to need to do first.  If you're an experienced diver you can probably skip this section, you'll likely have all of the certifications and possibly gear required.
The most important step to get started with wreck diving is to get your open water scuba certification. This scuba course will teach you all of the basics and make sure that you are able to dive safely in open water down to 60 feet.
However, this depth is a limitation and won't open up all of the wrecks to you as many of them are beyond this depth.  Once you complete your open water certification, and have a few dives under your belt, consider taking an advanced open water course to prepare yourself for these deeper dives.
Other recommended courses would be your Nitrox or "Enriched Air" certification which will provide you with more "bottom time" on these deeper wrecks.  Breathing 21% oxygen (surface air) can expose your body to more nitrogen build-up at depth thus lowering the length of time you can spend down below.  This is why Nitrox is recommended for wreck diving on Vancouver Island as you'll get to spend more time at a given depth.
Consult with your chosen dive shop to inquire about the benefits of acquiring your Nitrox certification.
Another course you can take to open up the world of wreck diving is your wreck diver certification.  This will teach you the skills and safety concerns if you choose to actually penetrate these wrecks.  Wreck penetration is actually swimming inside of the ships, down the corridors, and through the passage ways.  Penetrating wrecks is NOT recommended without proper training.
What To Expect When Wreck Diving on Vancouver Island
If you're considering a dive trip to Vancouver Island, come prepared for cold water!  The water temperatures typically hover around 6° to 8° degrees Celsius.  This is cold!  If you are primarily a warm water diver then you may find this to be challenging.  But with the right gear, it's going to be an amazing diving experience.
Wreck diving here is possible with a 7mm wetsuit but you may find you're only going to be good for one dive and most charters to the wrecks are two tank trips.  You'll have a much better diving experience in a dry suit.
Visibility when wreck diving on Vancouver Island can vary from day to day and is most predictable during the fall and winter months.  Visibility can range from being able to see 40-90 feet laterally to swimming in thick pea soup where you can also see a foot or two.  When you can see the surface ripples from the deck of one of the wrecks, it's a pretty darn good day!
When the visibility is poor, it's generally during the spring or summer when the herring spawn occurs or when there is significant algae blooms.  This generally only affects the water down to a depth of 30-40 feet and on the wrecks you can almost always get below the murk where the visibility will open up.  It's dark, so you'll need to have a good dive light but you will be able to still enjoy the wrecks.
Wreck diving on Vancouver Island does pose it's challenges, which is why it's strongly recommended you seek out a dive charter company that services the wrecks you'd like to dive.  They can keep you informed of the visibility conditions and ensure you have the right skills and the right gear for your dives.