Rivtow Lion Artificial Reef Nanaimo BC
The Rivtow Lion is a 150 foot (47m) World War II tugboat.  She spent many years in service by the British where it was used to as a support vessel in the North Atlantic.  It was tasked mainly with towing ships back to port that had been damaged by torpedoes.  The Rivtow Lion was sunk in 2005 by the Nanaimo Dive Association just inside Departure Bay in Nanaimo.
The Rivtow Lion lies in sheltered water and makes for an excellent dive regardless of what the weather is doing out in the straight.
This is primarily a boat dive but locals have been known to also dive the Rivtow by launching their paddle boards or small paddle boats at the Brechin boat launch where the Rivtow is just a short 10 minute paddle away.
Parking Availability
There is ample pay parking at the Brechin boat launch.  Don't forget to purchase a parking pass or you'll find yourself with a ticket as this lot is actively patrolled 7 days per week.  All day parking is just $6.00.
Bathroom Availability
There is a bathroom facility with both men and woman restrooms available at the entrance to the Brechin boat launch.
Rivtow Lion Dive Plan Suggestion
There is really only one dive at the Rivtow Lion.  Jump in the water and follow the buoy line down.  Depending on which buoy you're tied up to, you'lll either be dropping onto the bow or onto the stern.
Nanaimo Dive Outfitters takes divers out on this wreck regularly and it's just a short 5 minute boat ride from the boat ramp.
Difficulty: Beginner Or Advanced
Recommended Gas: Air or 32% Nitrox
Depth: 86 Feet or 25 Meters To Bottom
The deep wall can be accessed by heading out straight north from the middle beach.  After a few minute swim you'll run into the deep wall heading off to your west.  This is a very deep wall with interesting topography.  There are some large plumose anemones, lots of feather stars, some large rockfish of varying species, the occasional octopus, and puget sound king crabs.  If you're into deeper dives this is definitely a must do as it really is a fantastic wall (more like a mountainside).
Common Species At The Rivtow Lion
This is just a small sample of some of the interesting species that can be found while diving at Oak Leaf Park.  These photos are all from Oak Leaf Community Park.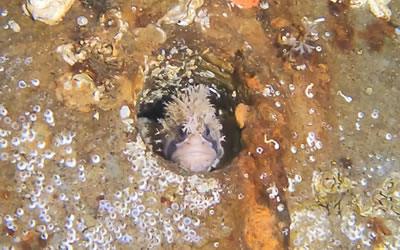 Mosshead Warbonnets can be found along all over the ship.  Pay special attention to cracks and holes around the exterior.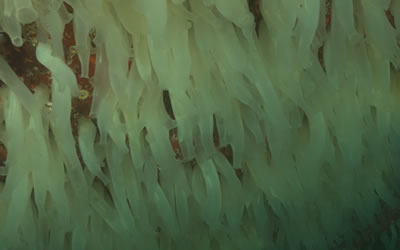 The lower starboard side hull of the Rivtow Lion is covered with a field of Sea Vase Tunicates.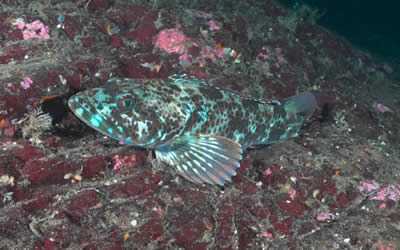 Lingcod are very common at Oak Leaf with a few monsters of the deep lurking around.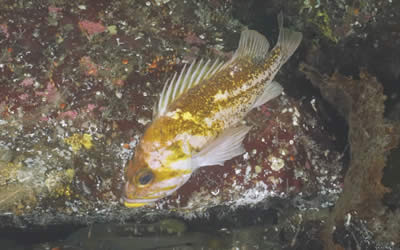 There is a wide variety of different rockfish species present throughout Oak Leaf Park.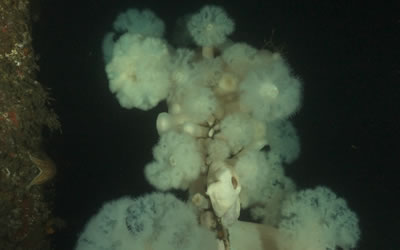 The lower port side and the stern of the Rivtow are covered with fields of white and orange Plumose Anemones.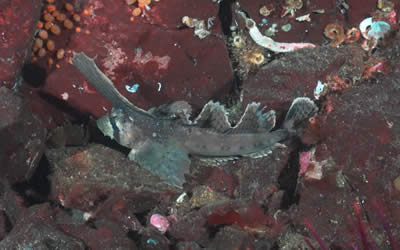 Sailfin Sculpins of varying sizes are quite common here especially when diving at night.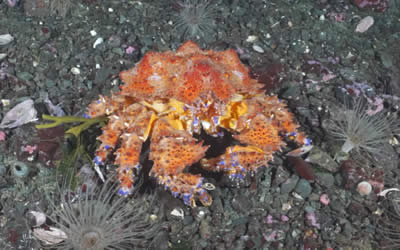 Puget Sound King Crabs are common at Oak Leaf from colorful juveniles to large mature crabs.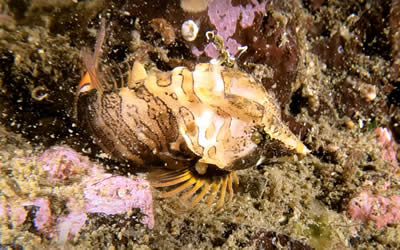 Grunt Sculpins can often be found along the main wall.  Look inside cracks and holes.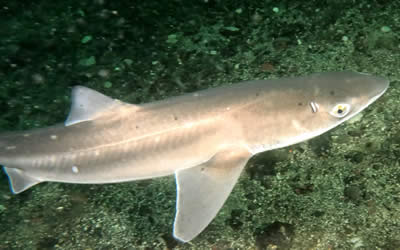 Pacific Spiny Dogfish can be spotted here but they are usually found during the summer months.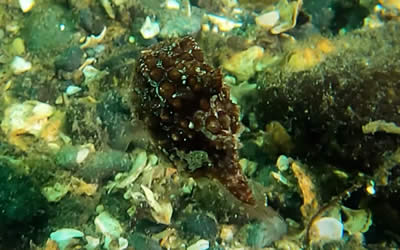 Lumpsuckers are found frequently in the big bay at Oak Leaf especially during the fall/winter.
Visibility Reports
Oak Leaf
Visibility Date Nov 16, 2022, 6:30 pm
Visibility Conditions Tide Falling
Visibility Conditions Excellent Visibility (40-70 ft+)
Note
Excellent visibility along main wall and big bay.
Visibility Date Nov 5, 2022, 8:00 am
Visibility Conditions Low Slack
Visibility Conditions Excellent Visibility (40-70 ft+)
Note
Excellent visibility. Could see the surface from 78 feet deep.
Visibility Date Nov 2, 2022, 6:30 pm
Visibility Conditions Tide Rising
Visibility Conditions Excellent Visibility (40-70 ft+)
Videos From Oak Leaf Dive Site
Subscribe To This Users YouTube Channel
Subscribe To This Users YouTube Channel
Subscribe To This Users YouTube Channel
Closest Dive Shops To Oak Leaf Park