Oak Leaf Community Park Dive Site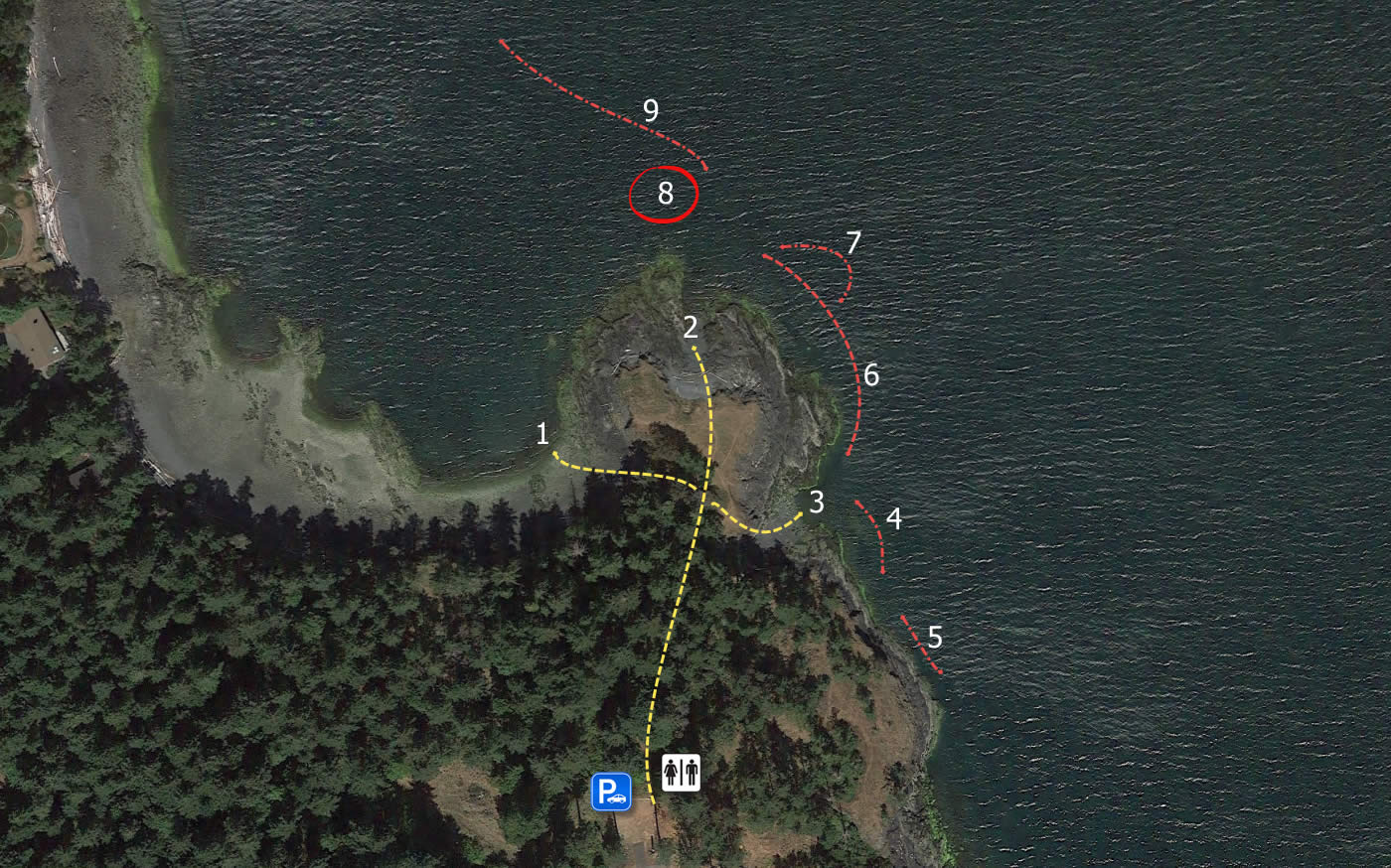 (this is a rough map and not to be meant as a navigational aid.  Rely on your compass for direction)
#1.  The big bay
#2.  The middle beach
#3.  The right beach
#4.  Small wall
#5.  Small wall
#6.  Main wall
#7.  Deeper section of main wall
#8.  Rock formations
#9.  The deep wall
Oak Leaf Community Park ( Es-hw Sme~nts) is a community park located in Nanoose Bay.  It is a very popular shore diving site for local divers.  Whatever the weather is doing (outside of a storm) there is generally a dive option available at Oak Leaf.
Parking Availability
There is ample parking at Oak Leaf Community Park and when the parking lot is full (often on weekends or busy dive days) there is plenty of room to park in the cul-de-sac.
Bathroom Availability
There is a single outhouse at this site.  It is generally clean, roomy, and has hand sanitizer inside.  There is also a Petro-Can gas station about 7 minutes away as well.
Dive Plan Suggestions
There are a variety of dives available at Oak Leaf Park depending on the weather and conditions, what you'd like to do, and what you'd like to see.  Please consider the conditions before choosing which section to dive.  Here are a few dive plan suggestions to help you get the most out of this dive site if you've never been here before.
Oak Leaf Deep Wall

Difficulty: Advanced Open Water.
Recommended Gas: 28-30% Nitrox
Depth: 100+ Feet or 30+ Meters
The deep wall can be accessed by heading out straight north from the middle beach.  After a few minute swim you'll run into the deep wall heading off to your west.  This is a very deep wall with interesting topography.  There are some large plumose anemones, lots of feather stars, some large rockfish of varying species, the occasional octopus, and puget sound king crabs.  If you're into deeper dives this is definitely a must do as it really is a fantastic wall (more like a mountainside).
Oak Leaf Main Wall

Difficulty: Open Water or Advanced Open Water.
Recommended Gas: 32% Nitrox.
Depth: 70+ Feet or 20+ Meters
The main wall is a beautiful dive with an abundance of life including octopus, the occasional wolf eel, rockfish, nudibranchs, and more.  There are a few ways to access the main wall with the most popular option being to enter at the right beach and just follow the rocky contour down, keeping the rocks on your left.  You'll find the bottom of the wall at about 75-85 feet or 23 to 25 meters depending on the tide.
As you reach the end of the wall heading west you'll see it goes quite a bit deeper, wrapping around to a large sand chute.  This is typically where divers turn around and return back to the entry point but this time diving along the upper portion of the wall which has plenty of cracks, holes, and outcroppings, that house all kinds of life.
If you're good on air and there isn't much current it's also a popular option to cross the large sand chute heading west and slightly towards shore and exploring the stand-alone rock formations eventually ending your dive in the big bay.
Another option if you return back along the main wall is when you reach the end of the wall (heading East) you can cross the sand chute heading southeast keeping your depth profile in the 40-50 foot range and you'll reach the small wall.  You can dive along the small wall for a few minutes, turn around and then exit again on the right beach.
Oak Leaf Big Bay (best at night)

Difficulty: Open Water
Recommended Gas: Air
Depth: 30 to 40 Feet or 9 to 12 Meters
This is a great dive for a beginner or anyone who wants to take macro photography or video.  As you head out North from the big bay entry point you'll see the size of the rocks on the bottom slowly decreasing until you eventually reach the sand after 5 to 10 mins.  Once you've reached the sand you can head east or west.
There is a variety of macro life in the big bay including stubby squid, baby octopus, opalescent squid, pacific spiny lumpsuckers, tubesnouts, pipefish, nudibranchs of all kinds, and more.  It's an excellent night dive, especially during the fall/winter when the visibility is at it's best.
Common Species At Oak Leaf Park
This is just a small sample of some of the interesting species that can be found while diving at Oak Leaf Park.  These photos are all from Oak Leaf Community Park.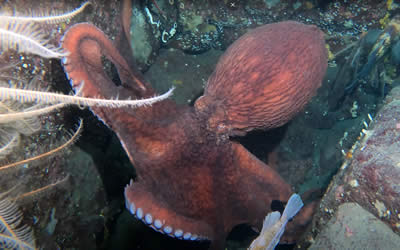 GPO's are abundant throughout this site but you'll need to look for them as there is a lot of hiding places.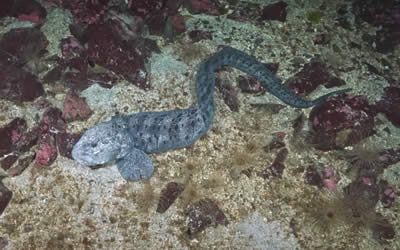 Wolf Eels are occasionally found at Oak Leaf Park along the main wall but they are not common.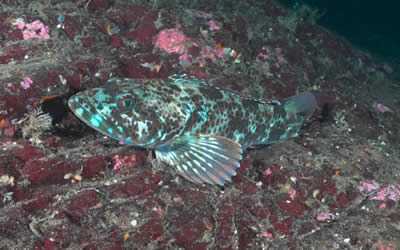 Lingcod are very common at Oak Leaf with a few monsters of the deep lurking around.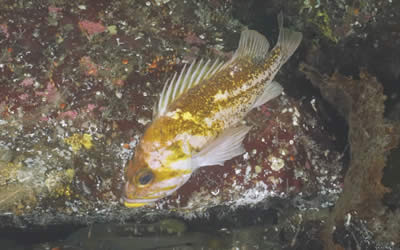 There is a wide variety of different rockfish species present throughout Oak Leaf Park.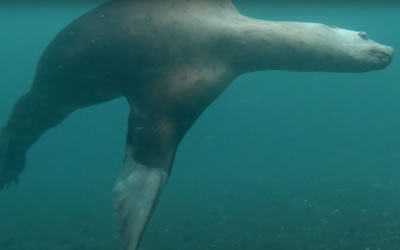 Sea Lions can be encountered here year-round but are more common in the fall/winter.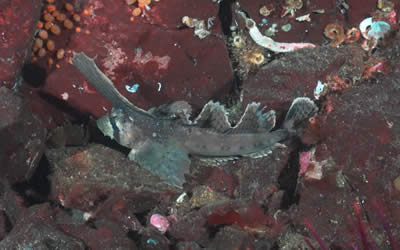 Sailfin Sculpins of varying sizes are quite common here especially when diving at night.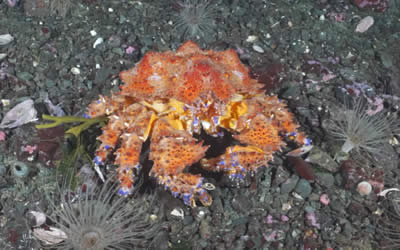 Puget Sound King Crabs are common at Oak Leaf from colorful juveniles to large mature crabs.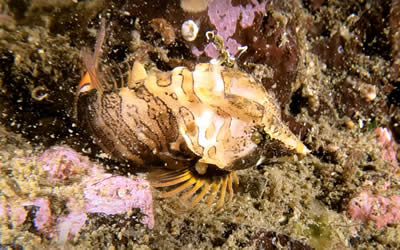 Grunt Sculpins can often be found along the main wall.  Look inside cracks and holes.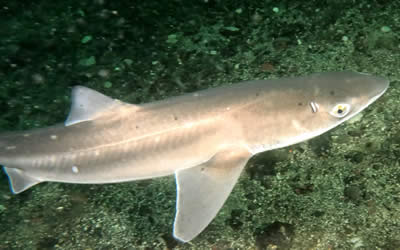 Pacific Spiny Dogfish can be spotted here but they are usually found during the summer months.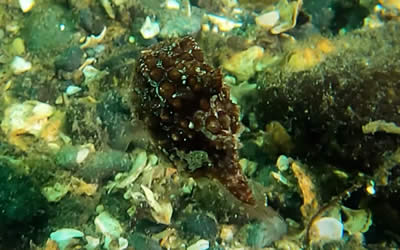 Lumpsuckers are found frequently in the big bay at Oak Leaf especially during the fall/winter.
Visibility Reports
Oak Leaf
Visibility Date Nov 13, 2023, 11:00 pm
Visibility Conditions Low Slack
Visibility Conditions Excellent Visibility (40-70 ft+)
Note
Amazing visibility today.
Visibility Date Nov 9, 2023, 12:30 pm
Visibility Conditions Tide Rising
Visibility Conditions Excellent Visibility (40-70 ft+)
Note
Excellent visibility. Could clearly see surface from 70 feet.
Visibility Date Sep 2, 2023, 8:00 pm
Visibility Conditions High Slack
Visibility Conditions Okay Visibility (20-30 ft)
Note
10 to 15 feet or so in the shallows but opened up to more the 50 feet horizontally at about 30 feet in depth. Great dive!
Videos From Oak Leaf Dive Site
Subscribe To This Users YouTube Channel
Subscribe To This Users YouTube Channel
Subscribe To This Users YouTube Channel